Cure weak ankles, sore throbbing feet & restore to FULL mobility!
Discover stronger ankles with the Adjustable Ankle Compression Brace. Use it for relief, prevention and recovery. Enjoy doing what you love pain-free and with ease!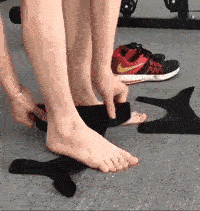 ADJUSTABLE DESIGN
You have complete freedom to adjust the support & compression for your specific needs.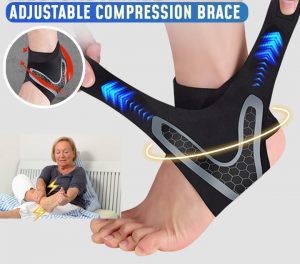 COMPRESSION THERAPY
Form-fitting compression material embraces your ankle to provide stability, preventing ankle twists or sprains, and to bring relief to achy ankles and arches.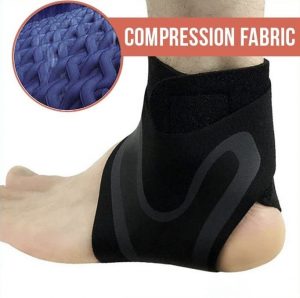 ✅PAIN RELIEF
✅AID RECOVERY
✅BREATHABLE & WASHABLE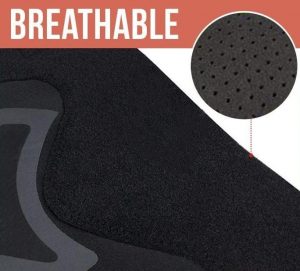 COMFORT
Lightweight & breathable neoprene material keeps your foot comfortable & dry while retaining therapeutic heat.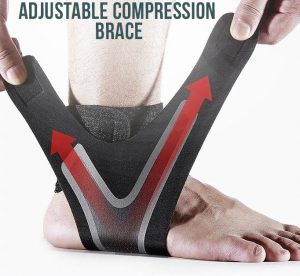 BUILT-IN STABILIZER
Our stabilizer relieves muscle stiffness, extra soreness and offers rejuvenating relief from arthritis, osteoporosis, tendonitis, sprains, pain & discomfort, allowing you to perform at your peak in any situation.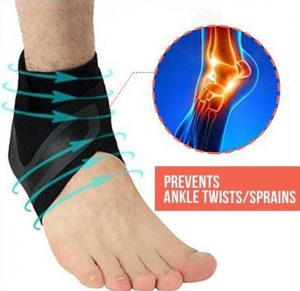 BENEFITS
★ Stops foot pain
★ Allows to walk freely
★ Stops foot ageing fatigue
★ Prevents ankle twists & sprains
★ Strengthens foot, arch and ankle
★ Helps recovery from ankle injuries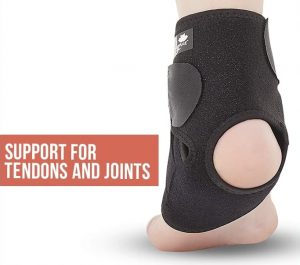 TREATS THE FOLLOWING COMMON FOOT PAIN
Sprains of ligaments, plantar fasciitis, achilles tendinitis, overpronation, flatfeet, metatarsalgia, stress fractures, diabetic neuropathy (nerve damage caused by diabetes), heel spurs, etc.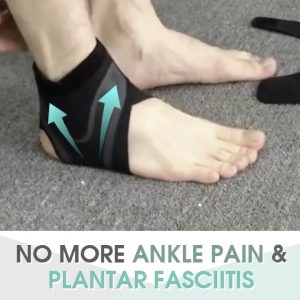 Great for hiking, running, soccer, basketball, tennis, baseball, and other activities.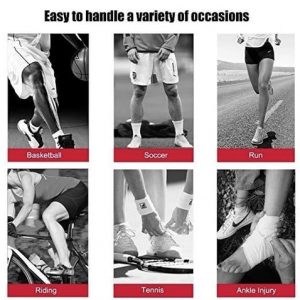 MATERIAL
Neoprene, Spandex, Cotton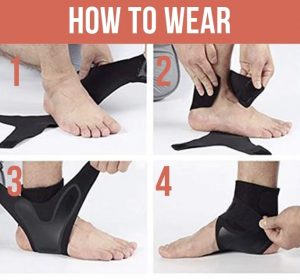 SIZE CHART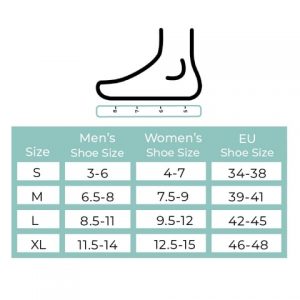 BETTER RESULT WITH A PAIR!